Who is it for?
iChooseTo is the best and most simplistic solution to use your computer in an intentional and mindful way. It is the ideal solution for everybody who has something they want to get done on the computer but can't help but get distracted, wasting hours doing things that are not essential or important. iChooseTo will make computer usage a conscious decision, an act of will, rather than a chain of regrettable reactions without second thought. But be warned – iChooseTo will not hinder you from making wrong choices! – It is for people who are ready to be responsible for their actions and decisions since it will ELIMINATE the possibility to be reactive instead of proactive!
With three core functionalities!
1) Sessions
When starting to use the device, enter your intention and define when you want to be reminded of it!
If you choose to, a little window will always remind you of your goal and the time left, so you won't get off track!
Plus, you can block the internet for tasks where it isn't needed!
Ever heard of Parkinsons Law? It states that if you have 10 hours to complete a task, you'll finish it in 10 hours. You can use iChooseTo to set an ambitious goal and to always be reminded of how much time you already spend on a certain task and your productivity will skyrocket!
2) Breaks
Whenever you feel like you're getting off track or whenever you want you can take a break. You can start it in forced-mode or normal-mode. When forced, the break cannot be cancelled, only by restarting the computer!
For easy access, there are hotkeys you can press to start them! So, you just have to press three buttons, and – whoosh! – your locked out of your computer for half an hour. How cool is that? I certainly think it is 😁
3) Usage
With this beta-feature, you can keep track of the time you spend on your device and display it in weekly, monthly, or even yearly graphs!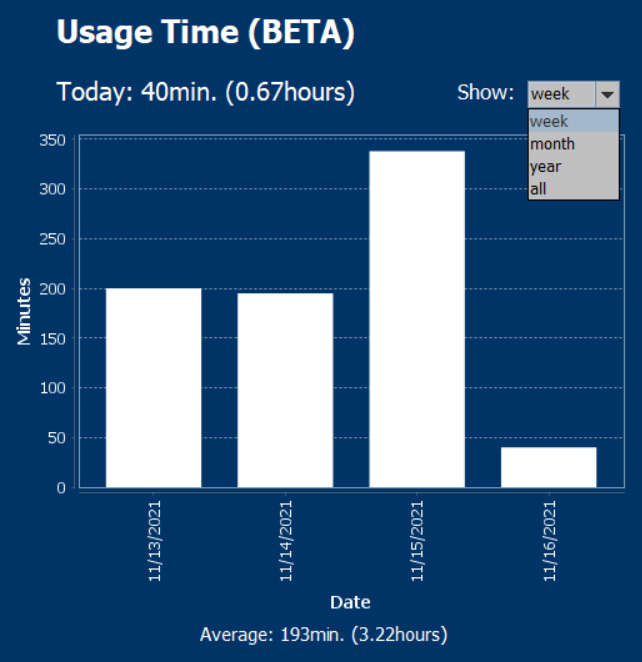 It's nice to know, but it's certainly more relevant HOW you spend the time. But iChooseTo is all about choosing consciously… and being mindful of your usage time is certainly not bad!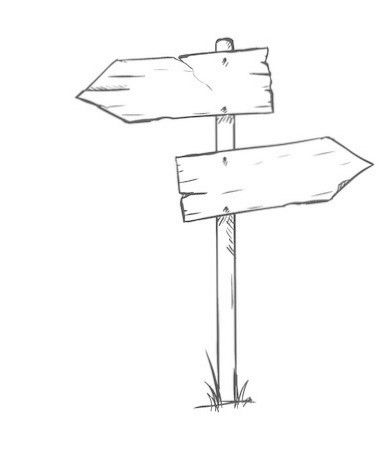 Why iChooseTo?
iChooseTo is not only the most simplistic solution, but also the only solution that truly works!* You want to block distracting websites and programs? The best app to do so is FocusMe. Why won't it work? Because blocking distractions IS NOT A SOLUTION ANYMORE! Sure, you can try if you want to. But the only working way is TO TAKE RESPONSIBILITY for your actions and choices. You need to understand: Websites are neither good nor bad, only your choices make them so! Let me make the most extreme example: YouTube can be a platform for kids to learn for school from but at the same time there are videos bordering adult content on there! I repeat myself: Yes, you can use other software to block websites so you don't have to be responsible – but why not get in the habit of making proactive choices? *And probably also the least expensive one (it's free!)!
How to get iChooseTo?
Just click the download button! You will get the setup-file which will install iChooseTo! (Please be aware that Windows might recognize it as unsafe, which is because I cannot afford to buy a certificate for 400$/year!)
FAQ
Is iChooseTo unsafe?
Windows SmartScreen may recognize iChooseTo as "unsafe/ a risk". This is because I cannot afford to buy a certificate for $400/year. Please understand! But as long you are downloading from appsofuse.com there is absolutely no need to worry (if you need help to install, contact me)!
Who are you?
You can read about me here. In case you don't trust me enough to install iChooseTo, you may want to look at the only positive reviews of iCT for android. Also be assured that since you know my address (bottom of this site) I won't even attempt to do anything malicious 😅
Privacy/Data
I don't collect any data about you, because I am way to lazy to do so (only for the payment which is processed by stripe.com, you'll need to enter an email, which will not be used or collected by me). Usage Statistics and Intentions are saved offline on your device. Also, I developed an activation-system which works completely offline! Internet connection is only needed when iChooseTo checks for updates!
Why is the design so shitty?
Ahem! I, uh..., prefer to say minimalistic. I made it as elegant and simple as I could. I'm not a programer nor designer (iChooseTo was the first app I made :) and my only focus was functionality!
How to setup iChooseTo?
Atm, to setup iChooseTo isn't as intuitive as I'd like it to be. Please follow the setup explanation carefully and/or watch this tutorial (or contact our friendly support):
See it in action
This is an old version of iChooseTo, so download it to see all functionalities! :)
• Never use your computer without intention
• Focus on work by blocking the internet!
• Make unconscious time wasting impossible!
• Take (forced) breaks if needed! (free)